13 Brian Kennedy with special guest Yvonne Lyon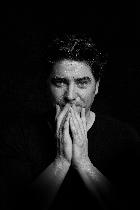 Release Date
Thu 26th April
Live Show
Run Time
150
Showtimes for Stag Theatre :
Synopsis
Brian Kennedy genuinely feels like he is only really getting into his stride. Last year saw Brian begin a challenging journey with cancer and he cites singing and performing as the motivation for staying positive. In Brian's words: "The gigs make everything worthwhile, the fans' support means the world to me. So, what else is left for a multi-platinum selling singer/songwriter, highly regarded radio & television presenter, an Honorary Doctor of Letters from The University of Ulster, a published author of two successful novels - not surprisingly, for a lyricist of his calibre. "Dr Kennedy" simply raises those eyebrows and answers playfully, " Ah sure I'm only getting started!"
Tickets: £17.50 - Standard, £15.00 - Concessions.
*Please note a £2.00 administration fee is charged per sale.