33 Snow Grey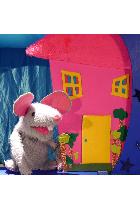 Release Date
Sat 23rd June
Live Show
Run Time
50
Showtimes for Stag Theatre :
Synopsis
A Wishworks' Interactive Puppet Show
Snow Grey leads you away from the fairy story you know of Snow White, and leads deeper into your imagination. With a clueless huntsman, an astonishing mirror and the heroine too cute to kill, the wicked Queen isn't winning. Heigh Ho.
http://www.wishworks.co.uk
Children are invited to play parts in the show alongside the puppets.
Please note we do not have storage facilities for buggies.
Part of the Sevenoaks Summer Festival 2018 - www.sevenoaksfestival.org.uk
Tickets: £5 - Standard.
*Please note a £2.00 administration fee is charged per sale.