38 Primavera Chamber Ensemble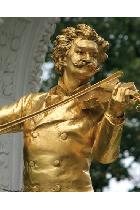 Release Date
Sun 24th June
Live Show
Run Time
115
Showtimes for Stag Theatre :
Synopsis
This wide ranging programme from this celebrated group includes arrangements by great composers of iconic classics Anton Dvorak: Bagatelles Op.47 Johann Strauss: Famous Waltzes from, Wine, Women and Song, The Gypsy Baron & Roses from the South Ludwig van Beethoven Symphony No.3 'Eroica' arr. Hummel.
http://www.primavera-ensemble.co.uk
Complimentary drinks will be served during the interval.
Part of the Sevenoaks Summer Festival 2018 - www.sevenoaksfestival.org.uk
Tickets: £27.00 - Standard.
*Please note a £2.00 administration fee is charged per sale.