41 The Tempest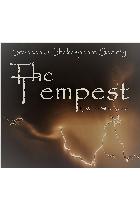 Release Date
Thu 28th June
Live Show
Run Time
140
Showtimes for Stag Theatre :
Synopsis
Shakespeare's final wholly attributed work, The Tempest is regarded as his farewell to his faithful audience. First performed before King James at Whitehall, it contains all the magic, song and dance that the King and many of his subjects were fascinated by. In the early Seventeenth Century there was much interest in the supernatural and excitement about sea voyages to discover new lands.The play reflects this outward looking view, but also considers the misdeeds of ambitious men whose transgressions against the natural order of things, will eventually be punished. This is one of his most accessible plays, containing beautiful poetry, knockabout comedy, wicked conspiracy and, of course, a beguiling love affair!
This is an open air production - please bring your own chair!
Part of the Sevenoaks Summer Festival 2018 - www.sevenoaksfestival.org.uk
Tickets: £12.00 - Standard, £5.00 - Concessions.
*Please note a £2.00 administration fee is charged per sale.