47 Jane Austen at Home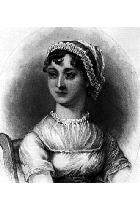 Release Date
Mon 2nd July
Live Show
Run Time
70
Showtimes for Stag Theatre :
Synopsis
A lively and varied recital/performance, with engaging drawing-room intimacy, celebrating the life, mind and writings of one of our greatest novelists.
This one-woman show, consisting entirely of Jane Austen's words, celebrates the variety and wit of her writings, with extracts from her memoirs, letters, juvenilia, poetry and novels. It takes us into the attitudes, imagination and sensations of those who lived in country houses and rectories in the early nineteenth century. All Jane Austen is here - from the familiar voices of the Bennets in conversation with Mr Collins to the unknown Austen of the juvenilia. The readings from Austen's letters take on a particular poignancy in the village she called home for the final years of her life. The musical cues are played on the harpsichord by Sevenoaks School student, Mika Curson.
Part of the Sevenoaks Summer Festival 2018 - www.sevenoaksfestival.org.uk
Tickets: £12.00 - Standard.
*Please note a £2.00 administration fee is charged per sale.