49 An Evening With Henry Blofeld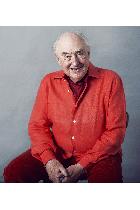 Release Date
Tue 3rd July
Live Show
Run Time
120
Showtimes for Stag Theatre :
Synopsis
Henry Blofeld
Henry Blofeld is an English sports journalist whose rich, plummy tones are known and loved worldwide thanks to his extensive cricket commentary career on both television and radio. As a broadcaster he was a regular member of the prestigious Test Match Special cricket commentary team between 1972 and 1991. Between 1991 and 1994 he worked for Sky Television before returning to the BBC in 1994. He retired from Test Match Special in 2017 to huge adulation from the entire nation. His new book 'Over & Out' was book of the week on Radio 4, a Sunday Times Best Seller and a top 10 bestselling memoir of 2017. Henry's book 'Over and Out' will be for sale at the event courtesy of the Sevenoaks Bookshop. This evening, he'll be interviewed conversationally by his friend, agent and cricketlover, Ralph Brunjes.
http://www.ebpuk.com
Part of the Sevenoaks Summer Festival 2018 - www.sevenoaksfestival.org.uk
Tickets: £25.00 - Standard.
*Please note a £2.00 administration fee is charged per sale.