A Series of Public Apologies – SYT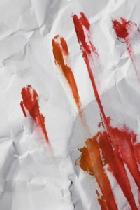 Release Date
Wed 18th March
Live Show
Run Time
60
Synopsis
Venue: Stag Theatre – Cormack Seating
The Stag Youth Theatre will be performing A Series of Public Apologies by John Donnelly at The Stag Theatre as part of National Theatre Connections – a nationwide celebration of new plays for young people.
A Series of Public Apologies is one of ten plays written especially for Connections by a selection of the best playwriting talent in the UK.
This satirical play is heightened in its naturalism, in its seriousness, in its parody and piercing in its interrogation of how our attempts to define ourselves in public are shaped by the fear of saying the wrong thing.
Presented quite literally as a series of public apologies this play is spacious, flexible and welcoming of inventive and imaginative interpretation as each iteration spirals inevitably to its absurdist core. This is a play on words, on convention, on manners, on institutions, on order, online and on point.
National Theatre Connections is one of the UK's largest celebrations of youth theatre. Plays are commissioned for and about young people, from some of the best contemporary playwrights, and performed by schools and youth theatres all over the UK and Ireland.