Barber's Adagio for Strings and Copland's Rodeo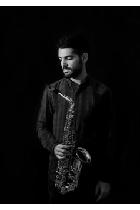 Release Date
Sun 15th March
Live Show
Run Time
120
Showtimes for Stag Theatre :
Synopsis
Venue: Stag Theatre
Sevenoaks Symphony Orchestra presents an exciting afternoon of musical contrasts. From the American folk themes of Copland's Rodeo to Barber's heart wrenching Adagio for Strings, this is a programme not to be missed.
SSO welcomes their soloist Jos' Manuel Brazo to perform Debussy's Rhapsody for Alto Saxophone and orchestra, an exotic diamond in the repertoire. The programme will conclude with Prokofiev's Symphony no 5, composed as World War II raged. Well received at its premiere in the Great Hall of the Moscow Conservatory in January 1945, it remains one of Prokofiev's most popular works.