Dido and Aeneas – Kentish Opera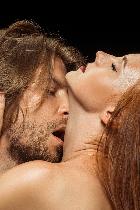 Release Date
Sat 26th October
Live Show
Run Time
120
Showtimes for Stag Theatre :
Synopsis
Venue: Stag Theatre
Perhaps the most famous unrequited love story of all time Henry Purcell's 'Dido and Aeneas', was first performed in 1689 laying the foundation of English Opera.
Purcell's poignant tale of love and loss is widely regarded as the greatest English opera of its time. Retelling the heart-breaking tale of Queen Dido of Carthage and Prince Aeneas of Troy, the opera contains some of Purcell's most memorable music including catchy sailors songs, graceful dances and the raw emotional power of Dido's deeply moving lament 'When I am laid in earth'.
Dido, Queen of Carthage, a strong and independent woman risks everything by falling in love with the handsome Aeneas. By taking Aeneas as a lover she has compromised her previously untainted loyalty to her people and dead husband's memory.
Aeneas is caught between his destiny and his love for Dido. Even though Dido has offered to make him her king he decides he must leave to fulfil his own destiny.
Kentish Opera's production is fully staged, with a full orchestra and features young soloists from major opera houses and the Kentish Opera Chorus. This production is directed by Terry John Bates, conducted by Robyn Sevastos with costume design by Carol Stevenson.