Discover Local Heroes – Wine and Gin Tasting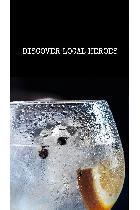 Release Date
Sat 7th March
Live Show
Run Time
135
Synopsis
Venue: Stag Plaza
Sevenoaks is surrounded by award winning vineyards and distilleries you might never have tasted the amazing sparkling wines and gin they produce.
You'll be able to sample award-winning local wines from 7 vineyards that are just down the road, and 7 distilleries that make the most amazing local Gin that you may not have seen before! You can buy glasses of wine and G&T to enjoy while you browse, and buy bottles to takeaway.
So come and try before you buy. Meet the makers and find out about the story of your local wines and gins.