Girlz World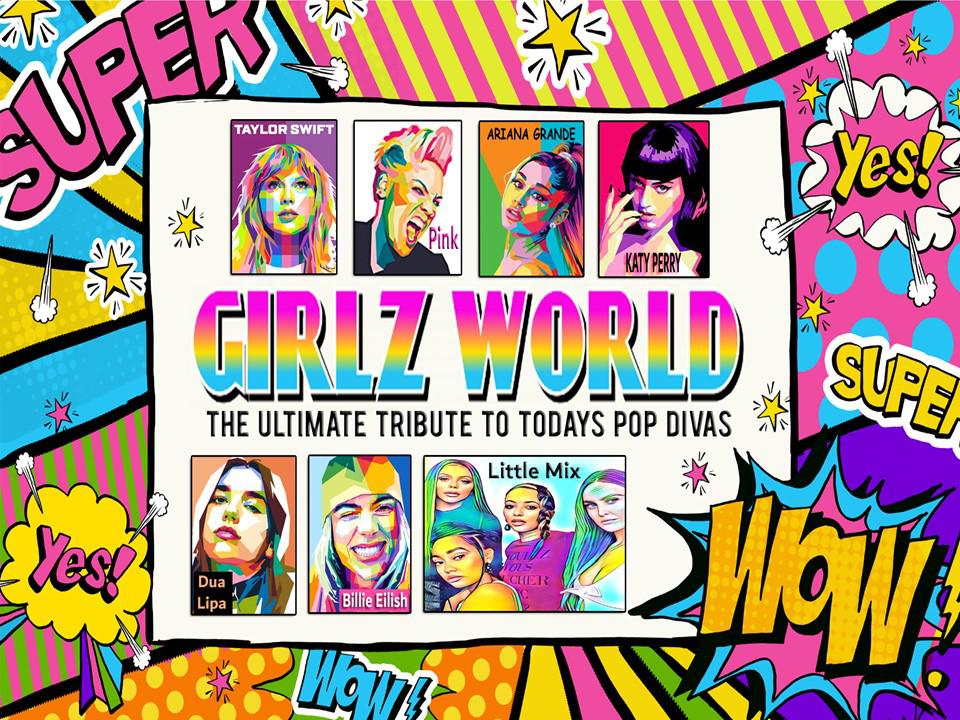 Release Date
Sat 13th August
Live Show
Run Time
120
Showtimes for Stag Theatre :
Synopsis
Join the Girlz World for a non-stop DIVA extravaganza celebrating some of todays sensational pop stars. ARIANNA GRANDE, BILLIE EILISH, PINK, TAYLOR SWIFT, MILEY CYRUS, DUA LIPA, KATY PERRY and not forgetting the amazing LITTLE MIX.
3 fantastic singers, along with their talented dancers take you on a modern-day musical journey not to be missed. So come on all you little divas, grab your hairbrush, and your friends and family of course, and come and join the fun!