Micky's Box of Magic and Laughter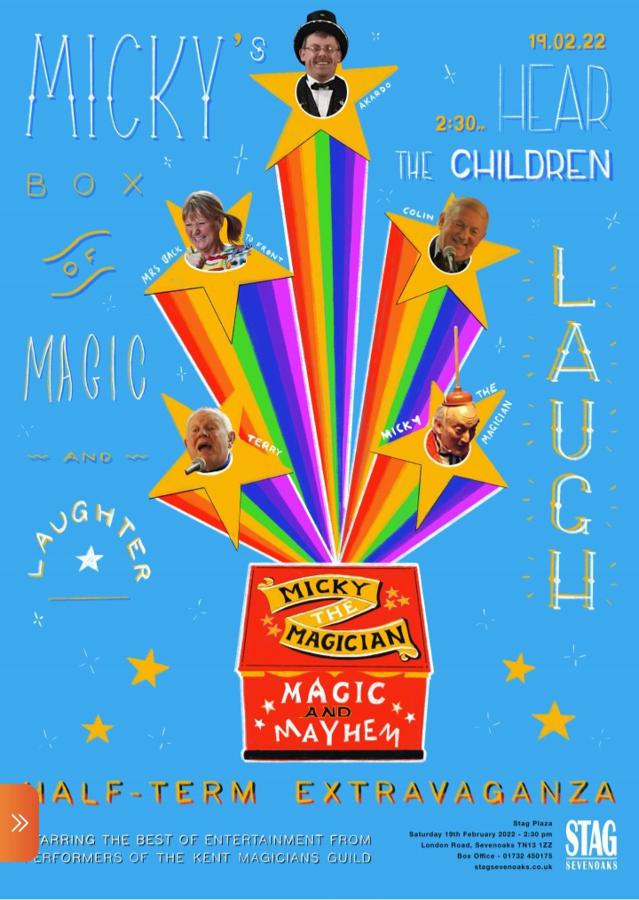 Release Date
Sat 11th December
Live Show
Run Time
95
Showtimes for Stag Theatre :
Synopsis
Starring the best of entertainment from performers of the Kent Magicians Guild
Hear the children laugh !
A spectacular and hilarious Christmas themed magic show for all the family, featuring some of the best performers from the Kent Magicians Guild.
Many of the faces will be familiar to you as they have been working the area of Sevenoaks for many years, performing at birthday parties and special events across Kent.
They have combined their energies and ideas to bring the people of Sevenoaks a truly memorable afternoon.
This show is designed as an entertaining pre - Christmas tonic, before the rush and tumble of the seasons celebration really gets under way.
So book your tickets today for a truly outstanding and funny event. All generations will enjoy the show, so bring the whole family along.