Orchestral Concert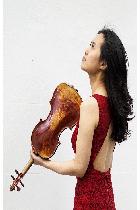 Release Date
Sun 18th November
Live Show
Run Time
120
Synopsis
Autumn Classics Concert
An afternoon concert of Romantic music, performed by the Sevenoaks Symphony Orchestra, opening with the overture to one of Wagner's most famous operas. We follow this with the tender slow movement of Mahler's 5th Symphony, a piece made famous by the film "Death in Venice".
We are delighted to welcome back soloist Joo Yeon Sir to play the lovely violin Concerto by Bruch, a firm favourite in the repertoire.
Symphony no.2 by Elgar, which occupies the second half of the concert is truly an Edwardian piece. Dedicated to the memory of King Edward VII, Elgar felt he had poured his soul into this music.
The Orchestra will be conducted by Darrell Davidson and led by Catherine Smart.