Rob Picazo – The Porchlight Blues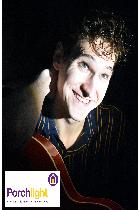 Release Date
Sat 27th October
Live Show
Run Time
135
Showtimes for Stag Theatre :
Synopsis
Rob Picazo returns to The Stag with a concert of his own Blues and Soul songs in aid of Porchlight, the local charity for the Homeless. Listen to "Sleeping on the Floor", a track from his acclaimed debut album "Spanish Moss" and you will understand why the charity feels he's a good advocate for them. This is a young up-and-coming local artist who wants to do good with his music too. With influences ranging from the likes of Sam Cooke and Ray Charles to B.B. King and Peter Green, Rob's brand of upbeat Blues will give you the chance to discover a new talent and do a good deed all in one great night!
FoS tickets £11 available through the Box Office.