The Coco Club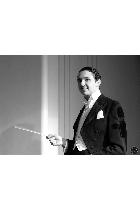 Release Date
Sat 15th December
Live Show
Run Time
240
Showtimes for Stag Theatre :
Synopsis
Visit the Coco Club and drift back to the 1930s, the golden age of British Dance Band music. Take to the floor at the art deco style Stag Plaza and dance to the music of fabulous period orchestras such as Jack Hylton, Carroll Gibbons, Ambrose and Lew Stone, and singers like Al Bowlly.
The highlight of the night will be three performances by the fabulous Brandyn Shaw and his 'Radio' Rhythm Makers.
Glamour is a byword for the night, and so black/white-tie, evening or cocktail dress is encouraged, and this, combined with the music and dancing, provide the atmosphere for a truly memorable evening.
This very friendly evening integrates people of all age groups, and the level of dancing is varied, so anyone can move around the floor just as it suits them. There also our very eventful novelty dances that have become firm favourites !
Doors Open 7.30pm – Carriages 11.30pm.