The Floyd Effect – The Dark Side of Reason Tour 2020/1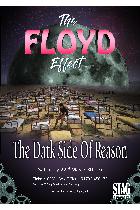 Release Date
Sat 14th May
Live Show
Run Time
180
Showtimes for Stag Theatre :
Synopsis
Venue: Stag Theatre
The Dark Side of Reason features A Momentary Lapse Of Reason, the multi-platinum 1987 album that re-launched Pink Floyd. Described by Sounds as "back over the wall to where diamonds are crazy, moons have dark sides, and mothers have atom hearts', A Momentary Lapse Of Reason also forms the core of a Pink Floyd box set released in November 2019, Pink Floyd: The Later Years, so The Floyd Effect's timing couldn't be better. The show also features a complete performance of the iconic Dark Side Of The Moon as well as tracks from seminal albums including Wish You Were Here and The Wall.
With members who have worked with David Bowie, Janet Jackson, Jon Bon Jovi, Brian Adams and Keith Emerson, The Floyd Effect is a band of the highest calibre. Sit back and enjoy. Unless you were there the first time around, it was never as real as this.