The Pink Floyd Story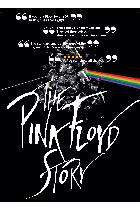 Release Date
Sun 14th November
Live Show
Run Time
155
Showtimes for Stag Theatre :
Synopsis
Enjoy a great evening of Pink Floyd's finest musical achievements authentically recreated by a seven piece band. Mimik Floyd will take you through Pink Floyd's career in chronological order so expect to hear early Syd Barrett Floyd as well as some of the lesser played material from their early albums.
Don't worry, you'll still get the big tracks from Meddle, Dark Side of the Moon, Wish you were Here, Animals, The Wall, The Final Cut, Momentary Lapse of Reason and Division Bell. From Pink Floyd's psychedelic early days up to their stadium filling shows of the 80's and 90's this show has something for every Floyd fan.