The Searchers and Hollies Experience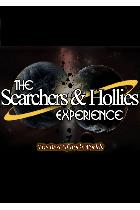 Release Date
Sat 18th May
As Live
Run Time
140
Showtimes for Stag Theatre :
Synopsis
The Searchers and Hollies Experience ........The best of both worlds......... this amazing tribute show features over 30 hit songs from their incredible back catalogue.
It is a show guaranteed to have you in "Needles and Pins" with nostalgia as soon as you"Walk in the room". It is definitely worth "Just one look" and you will say "Here I go Again" I feel that "I`m Alive" when you hear these melodic hits. So, if you are thinking about booking tickets just say "Yes I will" and enjoy a fantastic `Saturday night out`. After all you do not want to be saying "I`m sorry Suzanne" I missed it!
Let the haunting melodies transport you to that exciting era when millions of records were sold in the most influential, high energy decade in pop music history.