Stag Selected Screenings
Stag Selected Events are a variety of screenings including live broadcasts from the National Theatre, the Royal Shakespeare Company and Glyndebourne Opera alongside foreign films, special cinema-release documentaries and cult classics.
It offers a comprehensive selection of opera, shakespearean theatre, assorted productions from UK theatres and acclaimed films from around the world.
So come to the Stag, enjoy a drink, watch the show and do let us know what you think!
August 2018
---
Glyndebourne: Vanessa – Live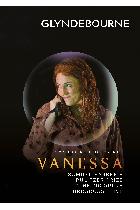 A rare opportunity to see Samuel Barber's Pulitzer Prize-winning opera, broadcast live from its debut in Festival 2018; Vanessa is an opera from the age of Hitchcock, with an atmospheric score and tense, psychological twists.
Fulfilling the ambition of a lifetime, award-winning British director Keith Warner makes his much-anticipated Glyndebourne debut.
Date & Time: Tuesday, August 14 at 6:30pm
---
Elvis '68 Comeback Special
CinEvents, ABG and The Stag are thrilled to bring the Elvis '68 Comeback Special to the big screen in celebration of the special's 50th Anniversary for a special cinema event starting on August 16! See the iconic television special starring singer Elvis Presley, that originally aired on December 3, 1968. It marked Elvis Presley's return to live performance and re-launched his singing career.
This anniversary event includes the legendary television special, plus an exclusive look at the making of the special, featuring a walkthrough of the NBC soundstage with insights from producer Steve Binder and Priscilla Presley.
Date & Time: Thursday, August 16 at 7:45pm
---
September 2018
---
NT Live: Julie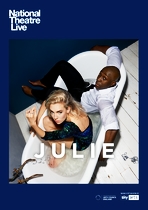 Vanessa Kirby (The Crown, NT Live: A Streetcar Named Desire) and Eric Kofi Abrefa (The Amen Corner) feature in the cast of this brand new production, directed by Carrie Cracknell (NT Live: The Deep Blue Sea) and broadcast live from the National Theatre to cinemas.
Wild and newly single, Julie throws a late night party. In the kitchen, Jean and Kristina clean up as the celebration heaves above them. Crossing the threshold, Julie initiates a power game with Jean – which rapidly descends into a savage fight for survival.
This new version of August Strinberg's play Miss Julie, written by Polly Stenham, remains shocking and fiercely relevant in its new setting of contemporary London.
Date & Time: Thursday, September 6 at 7pm
---
RSC Live: The Merry Wives of Windsor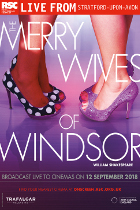 Down on his luck in the suburbs, John Falstaff plans to hustle his way to a comfortable retirement by seducing the wives of two wealthy men. Unknown to him, it's the women of Windsor who really pull the strings, orchestrating Falstaff's comeuppance amidst a theatrical smorgasbord of petty rivalries, jealousies and over-inflated egos. For a fat Englishman, a Welshman and a Frenchman, the only way is Windsor…
Date & Time: Wednesday, September 12 at 7pm
---
NT Live: King Lear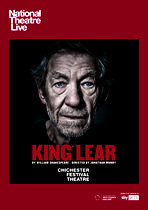 ☆☆☆☆☆ 'Ian McKellen reigns supreme in this triumphant production.' (Daily Telegraph)
Broadcast live from London's West End, see Ian McKellen's 'extraordinarily moving portrayal' (Independent) of King Lear in cinemas.
Chichester Festival Theatre's production received five-star reviews for its sell-out run, and transfers to the West End for a limited season. Jonathan Munby directs this 'nuanced and powerful' (The Times) contemporary retelling of Shakespeare's tender, violent, moving and shocking play. Considered by many to be the greatest tragedy ever written, King Lear sees two ageing fathers – one a King, one his courtier – reject the children who truly love them. Their blindness unleashes a tornado of pitiless ambition and treachery, as family and state are plunged into a violent power struggle with bitter ends.
Date & Time: Thursday, September 27 at 7pm
---
October 2018
---
Funny Girl the Musical 
Following its record-breaking, sell-out run in London's West End and national tour, the critically-acclaimed musical Funny Girl comes to a cinema near you, featuring Sheridan Smith in "an unforgettable star turn" (The Times). Funny Girl is semi-biographical, based on the life and career of Broadway star, film actress and comedienne Fanny Brice (a role made famous by Barbara Streisand on Broadway and in the 1968 film adaptation), and her stormy relationship with entrepreneur and gambler Nick Arnstein.
Date & Time: Wednesday, October 24 at 7pm
---
November 2018
---
RSC Live: Troilus and Cressida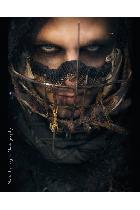 Troilus and Cressida swear they will always be true to one another. But in the seventh year of the siege of Troy their innocence is tested, and exposed to the savage corrupting influence of war, with tragic consequences.
Virtuoso percussionist Evelyn Glennie collaborates with RSC Artistic Director Gregory Doran to create a satirical futuristic vision of a world resounding with the rhythm of battle, broadcast live to cinemas from Shakespeare's home town.
Date & Time: Wednesday, November 14 at 7pm
---
NT Live: The Madness of King George III

Multi-award-winning drama The Madness of George III will be broadcast live to cinemas, in National Theatre Live's first ever broadcast from Nottingham Playhouse. Written by one of Britain's best-loved playwrights Alan Bennett (The History Boys, The Lady in the Van), this epic play was also adapted into a BAFTA Award-winning film following its premiere on stage in 1991. The cast of this new production includes Olivier Award-winners Mark Gatiss (Sherlock, Wolf Hall, NT Live Coriolanus) in the title role, and Adrian Scarborough (Gavin and Stacey, Upstairs Downstairs, After the Dance). It's 1786 and King George III is the most powerful man in the world. But his behaviour is becoming increasingly erratic as he succumbs to fits of lunacy. With the King's mind unravelling at a dramatic pace, ambitious politicians and the scheming Prince of Wales threaten to undermine the power of the Crown, and expose the fine line between a King and a man.
Date & Time: Tuesday, November 20 at 7pm
---
January 2019
---
NT Live: Antony & Cleopatra – Delayed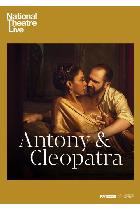 Antony & Cleopatra by William Shakespeare Broadcast live from the National Theatre, Ralph Fiennes and Sophie Okonedo play Shakespeare's famous fated couple in his great tragedy of politics, passion and power. Caesar and his assassins are dead. General Mark Antony now rules alongside his fellow defenders of Rome. But at the fringes of a war-torn empire the Egyptian Queen Cleopatra and Mark Antony have fallen fiercely in love. In a tragic fight between devotion and duty, obsession becomes a catalyst for war. Director Simon Godwin returns to National Theatre Live screens with this hotly anticipated production, following broadcasts of Twelfth Night, Man and Superman and The Beaux' Stratagem. Please be aware that this performance is a delayed live broadcast.
Date & Time: Thursday, January 10 at 7pm
---
NT Live: I'm Not Running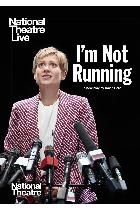 I'm Not Running by David Hare I'm Not Running is an explosive new play by David Hare, premiering at the National Theatre and broadcast live to cinemas. Pauline Gibson has spent her life as a doctor, the inspiring leader of a local health campaign. When she crosses paths with her old boyfriend, a stalwart loyalist in Labour Party politics, she's faced with an agonising decision. What's involved in sacrificing your private life and your piece of mind for something more than a single issue? Does she dare? Hare was recently described by The Washington Post as 'the premiere political dramatist writing in English'. His other work includes Pravda and Skylight, broadcast by National Theatre Live in 2014.
Date & Time: Thursday, January 31 at 7pm